As sports betting gains popularity in India, online betting platforms are offering various types of bonuses to attract new customers and retain existing ones. These bonuses can significantly enhance your betting experience, giving you more chances to win big. In this comprehensive guide, we will delve deeper into the world of sports betting bonuses in India, so you can make the most of your online betting experience.
Understanding Sport Betting Bonuses
Sport betting bonuses are promotional offers provided by online betting platforms to entice new customers and reward loyal ones. These bonuses come in different forms, such as free bets, deposit bonuses, cashback offers, and more. They are designed to give bettors an incentive to sign up, deposit money, and place bets on their preferred sports events.
Welcome Bonuses for Sport Betting in India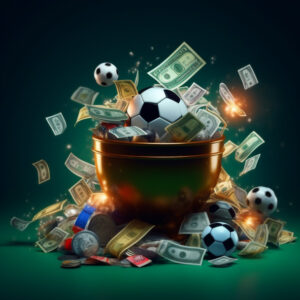 A welcome bonus is the most common type of bonus offered by online betting platforms. It is aimed at attracting new customers by providing them with an enticing offer when they sign up and make their first deposit. Welcome bonuses can come in various forms, such as:
First Deposit Bonus: This bonus matches a certain percentage of your first deposit, up to a specified amount. For example, a 100% first deposit bonus up to ₹10,000 would mean that if you deposit ₹10,000, you will receive an additional ₹10,000 as bonus money.
Free Bets: These are complimentary bets that allow you to place a wager without risking your own money. They may be available as a single free bet or as a series of free bets, depending on the platform's offer.
No Deposit Bonus: This is a rare type of welcome bonus where you receive a small amount of bonus money or free bets without making a deposit. These bonuses usually have strict wagering requirements and withdrawal restrictions.
Bonuses for Existing Customers
Online betting platforms also offer various bonuses to their existing customers to encourage them to continue betting. Reload bonuses, for instance, encourage further deposits and may be available on specific days or events. These bonuses are usually a percentage of the deposit amount, up to a certain limit.
Cashback offers provide bettors with a certain percentage of their net losses back as bonus money or free bets. These offers are usually time-bound and may apply to specific sports or events. Accumulator bonuses reward bettors for placing multiple bets or 'accumulators' on a single betting slip, with the bonus percentage increasing with the number of selections on the accumulator.
Referral bonuses are another way for betting platforms to reward their loyal customers. The referrer receives a bonus once the referred player signs up, deposits, and places bets. This encourages bettors to spread the word about the platform and bring in new customers.
Terms and Conditions of Sport Betting Bonuses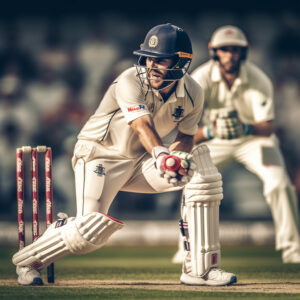 It is essential to understand the terms and conditions associated with sports betting bonuses, as they determine how and when you can use the bonus funds or withdraw your winnings. Some common terms and conditions to watch out for include wagering requirements, which specify the number of times you must wager the bonus amount before you can withdraw any winnings.
Minimum odds are another aspect to consider, as many sports betting bonuses require you to place bets at minimum odds to count towards the wagering requirements. Expiry dates are also crucial, as they specify the time period within which you must use the bonus funds or free bets and meet the wagering requirements.
Eligible sports and markets, maximum bet limits, and withdrawal restrictions are other factors to consider when assessing the terms and conditions of sports betting bonuses. It is always advisable to thoroughly read the terms and conditions before claiming a bonus.
Finding the Best Sport Betting Bonuses in India
To find the best sports betting bonuses in India, you should consider several factors. Firstly, compare the bonus amounts and percentages offered by different betting platforms. Look for offers that provide a good balance between the bonus amount and the required deposit or bet amount. Secondly, pay attention to the wagering requirements. Lower wagering requirements make it easier for you to meet the conditions and withdraw your winnings. Always check the wagering requirements before claiming a bonus.
Additionally, evaluate the terms and conditions of the bonuses, such as minimum odds, eligible sports, and expiry dates, to ensure they align with your betting preferences. Also, consider the reputation of the betting platform. Choose a reputable and trustworthy online betting platform that has a history of providing fair bonuses and transparent terms and conditions.
Conclusion
Sport betting bonuses can greatly enhance your betting experience in India, providing you with more opportunities to win and enjoy your favorite sports events. By understanding the different types of bonuses, their terms and conditions, and how to find the best offers, you can make the most of these promotions and boost your chances of winning big. It's essential to thoroughly research and compare the various bonuses offered by online betting platforms to ensure you're getting the best deal for your betting preferences.
Always remember to gamble responsibly and enjoy the excitement of sports betting in India. With a thoughtful approach and a clear understanding of the various sports betting bonuses available, you can maximize your betting experience and increase your potential winnings. So, take advantage of these promotional offers and let them serve as a valuable tool in your sports betting journey.